Score is an animation based on the pixels of an image of the universe, taken by the Hubble space telescope.
Learn how to rent this work
About the artist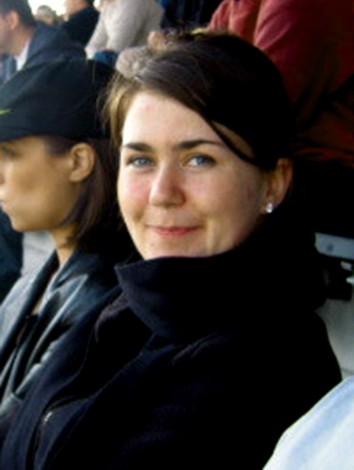 Born in 1970 in Falun, Sweden. Lives and works in Berlin and Stockholm.
Katarina Löfström is a visual artist mainly focusing on video. After receiving a MFA degree at Konstfack, Stockholm in 1997, she decided to further explore the world of the moving image. In doing so, she started working as an Assistant Creative Director for Swedish Commercial Director Jonas Åkerlund. During the two years working for him, she wrote video scripts for Prodigy's 'Smack My Bitch Up', Madonna's 'Ray of Light' and Moby's '007 Theme', amongst others. During this time she also worked on numerous commercials for the Swedish and international markets. In 2000 she started to direct herself, and has since then worked on commercials for the British, Finnish and Swedish markets. She has been awarded several times in national and international commercial competitions such as Swedish Guldägget, Epica, and Cannes. During this time she also directed and filmed a documentary on the children's situation in Kenya and Uganda, commissioned by Swedish Unicef in 2001.
After having spent almost three years devoted to commercial projects, she decided to resume her artistic practice. After a brief spell directing a shadow play for Riksteatern, Sweden, she went back to the world of visual arts. The moving image and its possibilities was still the main focus, although the topics and formats would be very different. Since 2000 she has been creating films using the same methods as if working on a pop video i. e. putting image to music. In her own practice, she works with abstractions, trying to boil down her topics to the smallest visual common denominator. For her films Hang Ten Sunset, Whiteout, and Red Light she has used music by Plastikman, Terre Thaemlitz, and E.A.R respectively, with kind permission from the artists. For her last film High Noon she has for the first time created a musical collage herself.
Alongside her films, she is developing a software tool that will turn sounds in a room into visuals. This project is developed in collaboration with Olento, Helsinki.