News in shop
The Filmform tote bag just launched for sale in our online shop.
IN SWEDISH
Gunvor Nelson i Dagens Nyheters rapport från São Paolo-biennalen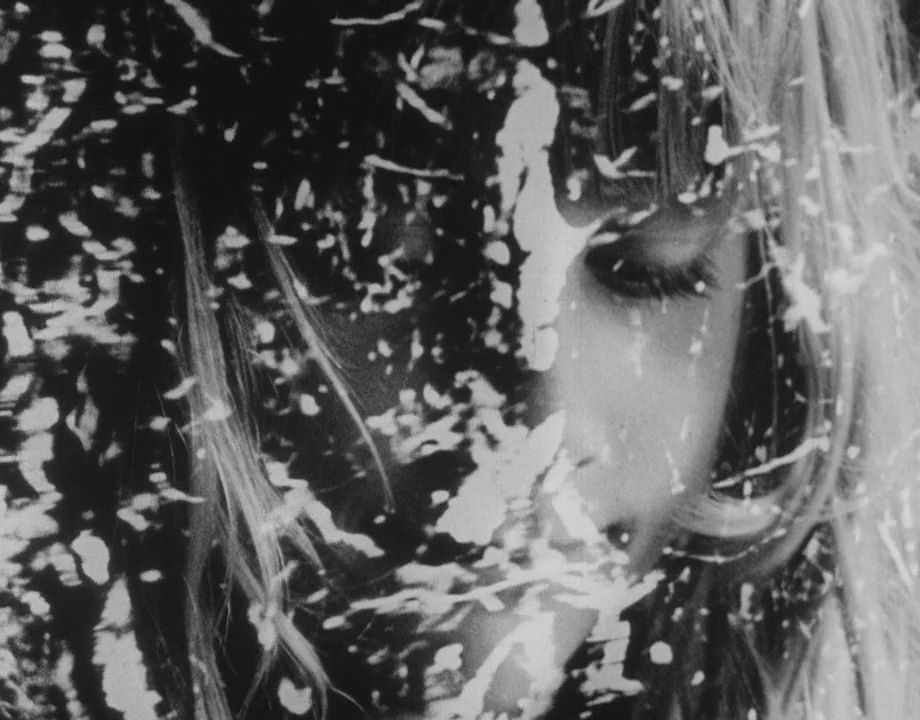 Konstkritikern Magnus Bons skriver om Gunvor Nelsons bildvärld i sin recension av 2018 års São Paolo-biennal och Karin Mamma Anderssons medverkan på biennalen med utställningen Star Gazer II i vilken MY NAME IS OONA och TAKE OFF ingår.
Claes Söderquist programme on tour across Europe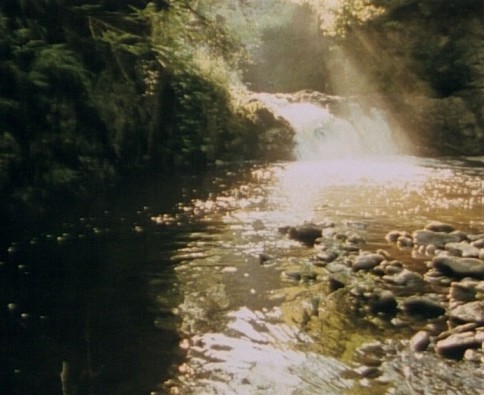 A body of works by Claes Söderquist will be screened in Berlin, Bruxelles, and London in an upcoming series organized by Walden and Cinema Parenthèse. The programme is curated by Martin Grennberger and Daniel A Swarthnas.
Programme:
October 5th, 19.00 – Wolf Kino (Studio), Berlin
I frack, 1964
Opus 2, 1965
Le Genie Civil, 1967
Epitaf, 1979
Landskap, 1987
October 7th, 16.00 – Wiels, Bruxelles
Travelog, 1969
Epitaf, 1979
Landskap, 1987
October 9th, TBA – Close-Up Film Centre, London
Travelog, 1969
Epitaf, 1979
Landskap, 1987
IN SWEDISH
Lene Berg på Konstnärshuset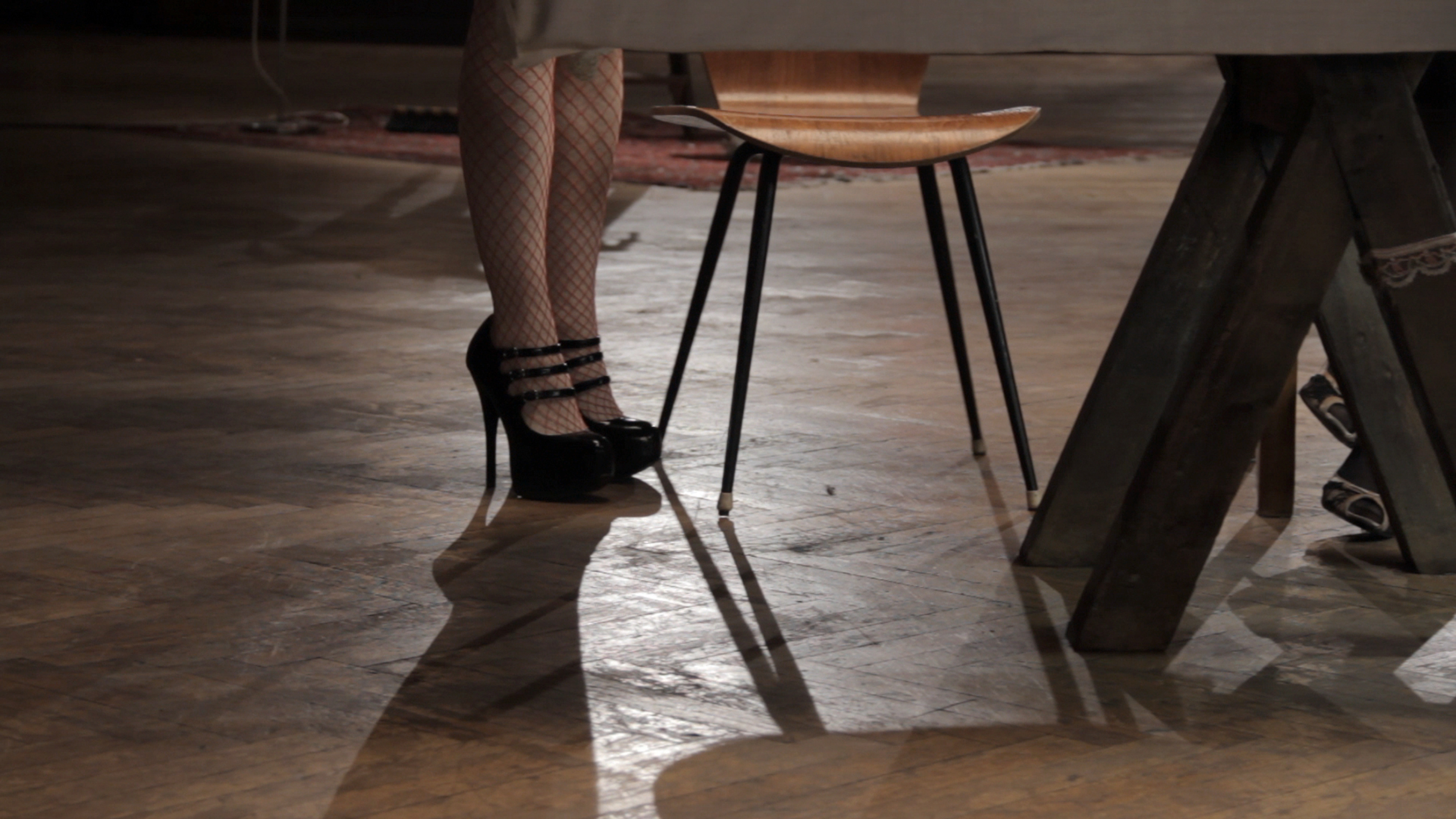 Lene Bergs andra långfilm film Kopfkino från 2013 visas under perioden 23 augusti – 16 september i Stora Galleriet på Konstnärshuset i Stockholm. Besöksadress: Smålandsgatan 7. Fri entré.
Öppettider:
Onsdag–torsdag 12-17
Fredag–söndag 12–16
"Kopfkino är ett tyskt uttryck som bokstavligt talat betyder Skallefilm eller film i skallen, det används bl.a. om skildringar som blir så levande och påträngande att man skulle vilja stanna upp bilderna de framkallar i ens eget huvud. Lene Berg skulle inte vilja beskriva filmen Kopfkino som en dokumentär i vanlig mening, även om den bygger på så kallad verkliga historier och de 8 kvinnorna man möter i filmen inte är skådespelare (förutom en, vem avslöjas inte). De har alla det gemensamt att de tjänar pengar på att iscensätta kunders sexuella fantasier som dominatrixer och/eller slavar. I filmen uppträder de som olika kvinnliga stereotyper och är filmade sittande bakom ett dukat bord. Filmen är iscensatt som ett långt samtal mellan kvinnorna, en utväxling av berättelser och åsikter kring ett yrke som har många likheter med filmyrket: att iscensätta tankar och upplevelser, fantasier och föreställningar, utan att det händer i verkligheten. Eller är det här som är verkligheten? Hur mycket av sexualiteten försiggår i skallen? Hur mycket av sinnevärlden är fiktiva iscensättningar? Den påtagliga iscensättningen bryter med vanliga skildringar av sexarbete och tvingar publiken att förhålla sig till personligheterna som presenteras. Många kommer nog att överraskas av hur välartikulerade och medvetna kvinnorna är, och av hur många associationer och tolkningssätt deras erfarenheter och berättelser öppnar för."
– Celia Prado, curator, konstnärlig ledare SKF
News in shop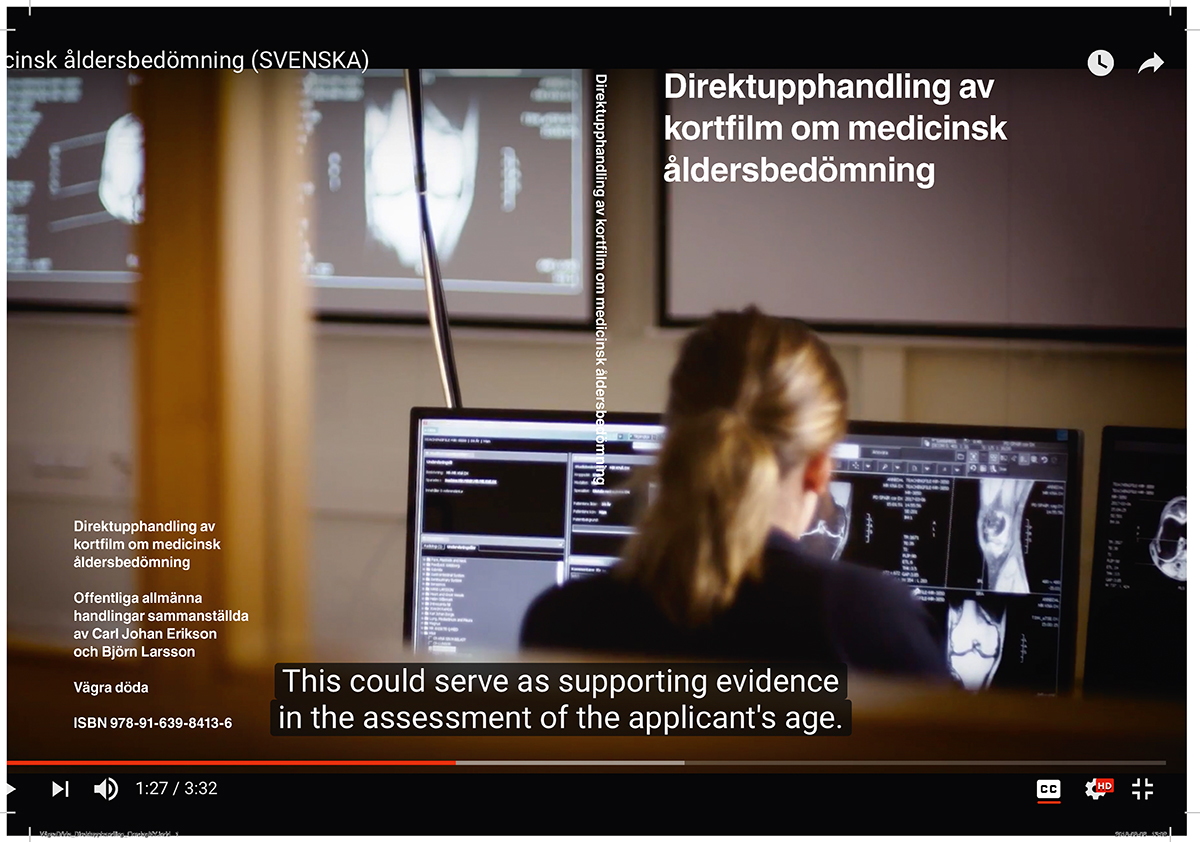 Vägra Döda's new book Direktupphandling av kortfilm om medicinsk åldersbedömning, compiled by Carl Johan Erikson and Björn Larsson just launched for sale in our online shop.