Filmform is honored to be invited to the art festival Ekrani i Artit in Shkodër, Albania where several works from the Filmform's distribution catalogue will be screened and installed at various places around the city. The two part programmes at Kinema Millennium on June 1st (from 5PM) will be introduced by Anna-Karin Larsson & Andreas Bertman from Filmform who will also host a presentation of the organization and collection at Bulevard Art & Media Institute in Tirana on May 30th (from 7 PM). The programmes has been organized in collaboration with Art House Shkodër and with support from ArtNexus.
Please use the links below to the separate programmes for the latest updates.
Screened at Kinema Millenium, Shkodër on June 1st
Starting time 5PM
1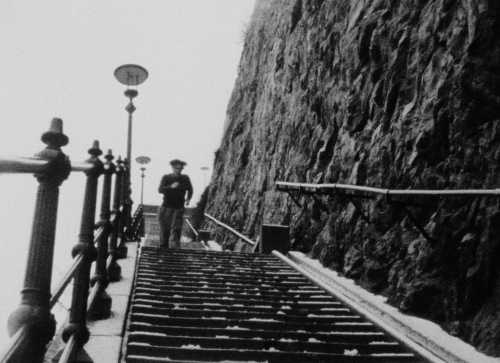 Studie III
Peter Weiss
1953, 00:05:00
2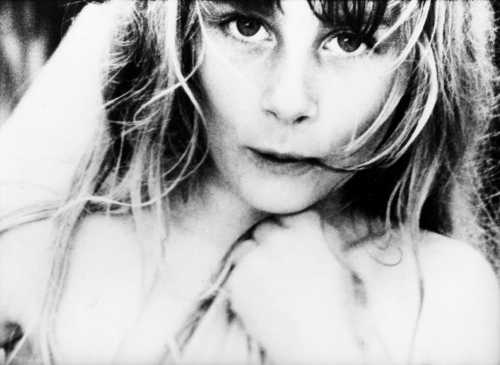 MY NAME IS OONA
Gunvor Nelson
1969, 00:10:00
3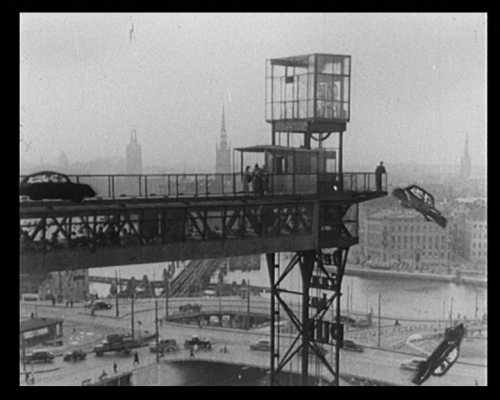 En dag i staden
Pontus Hultén & Hans Nordenström
1956, 00:19:00
4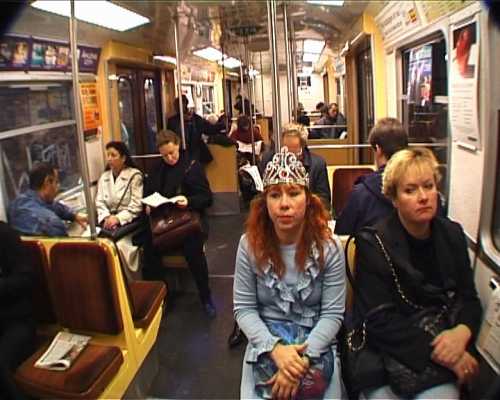 På tunnelbanan
Catti Brandelius
2001, 00:04:10
5
For Their Eyes Only
Markus Öhrn
2010, 00:03:00
6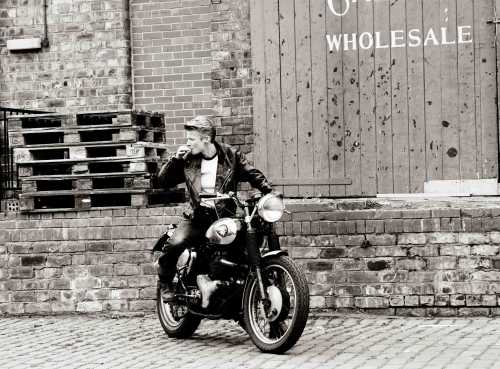 MAN
Maja Borg
2016, 00:12:25
7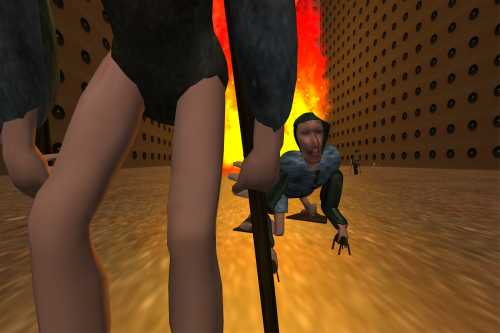 Exit
Magnus Wallin
1997, 00:03:40
8
Whiteout
Katarina Löfström
2001, 00:03:41
9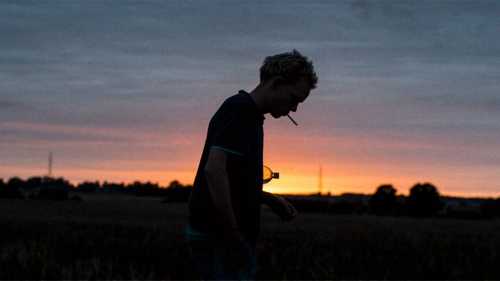 Säsong
John Skoog
2019, 01:12:00
EKRANI I ARTIT 2023
The 6th edition of 'Ekrani i Artit' comes with some novelties, but also some returns. For the first time, the festival will have a whole day dedicated to film and video art from Sweden. This year, the screenings will be back to the space of "Kinema Millenium", the place where EA started its journey 6 years ago, with the purpose of emphasizing the need that the film has for the movie theater as its natural home, likewise the need of it for the audience. EA continues to nurture its attention towards experimental film and video art and it's delighted to continue for the seventh year now its longstanding collaboration with the International Short Film Festival Oberhausen
'Art House' is pleased to present the artistic director of this edition, the well-known curator and art critic, Edi Muka, who has expressed his enthusiasm for the invitation and commitment to 'Ekrani i Artit' 2023. 'The program is a result of a dialogue process among the selection group. The films included within the program run through a common thread that emerges through two main features: the power of film as a narrative tool, and a special attention to 'alternative perspectives' that are all around us, and exist beyond what is conveyed as the dominant narrative on the world and society.' said the artistic director of EA 2023, Edi Muka.
Narratives inspire, inform, but also build a process of reflection by introducing us to the past and enabling us to imagine the future. Narratives can also be misused, manipulated and turned into propaganda for power, whatever its form is. The program of this edition brings films and videos of artists from all over the world who convey untold or overlooked stories. They tell us about the legacy of colonialism on the world that we live in, about the marginalization of communities, the rise of racism in the system as well as the negative impacts on the environment. Also, the films disclose the hopeful efforts and achievements of various popular movements in search of social justice, giving way to the 'poetry of the image' and the fascination with the non-human world that surrounds us. The films of this edition will see the light in different venues such as 'Kinema Millenium', 'Art House' and 'Civic Gallery of Shkoder'. While the magical power of song and dance unfolds in a special program which will be realized in 'Bed Corner Station', where the artists will collaborate with well-known singers of pop, hip-hop and electro music, who will be directly involved in the interpretation of the musical videos.
'Ekrani i Artit' will continue with its irreplaceable role as a meeting point for young Albanian artists, curators and professionals from around the world through the presentation of artistic portfolios as well as educational activities and workshops with children, carried out in collaboration between schools: 'Ismail Qemali' in Shkodër, 'Istituto Schweizer' in Termoli and 'Istituto Comprensivo Costantino Nigra', in Turin, which, under the supervision of the 'Merz Foundation', have worked around the creative poetics of the artist Marisa Merz.
Focus: Sweden
For the first time 'Ekrani i Artit' tries a new format – a program day dedicated to film and video from a specific artistic scene. Through the collaboration with the artists film archive, 'Film Form' and the Swedish Embassy in Tirana, EA will present a rich selection of historical and contemporary, experimental films and artistic documentaries by Swedish artists and filmmakers.
For this 6th edition, 'Ekrani i Artit' will hold two press conferences: on May 30, 2023, at 11:00 a.m. at 'Art House' in Shkodër and on May 31st, 2023, at 11:00 a.m. at 'Bazament Art Space' in Tirana.
'Ekrani i Artit' 2023 is supported by:
Municipality of Shkoder, Italian Institute of Culture, Goethe-Zentrum, Italian Embassy, Swedish Embassy, Film Form, Art Nexus, Art House, Kinema Millennium , Civic Gallery of Shkoder, Bedstation, Oberhausen Film Festival, Arka Youth Center, Merz Foundation, Coca Cola, Intesa San Paolo Bank, Atelier Youth Center, Ministry of Culture, Swedish Film Institute, Marubi Film Academy, Anima Pictures, Chantal Crousel Gallery, GR Gallery.
Read more
Read less