Några av Filmforms samlade verk av konstnärerna Peter Weiss, Staffan Lamm, Kjartan Slettemark, Ann-Sofi Sidén, Lova Hamilton, Felix Gmelin, Peter Geschwind, Klara Lidén, Fia-Stina Sandlund, Hannah Ljungh och Runo Lagomarsino kommer att visas som loop på konsthallen Accelerator mellan 24 September 2022 – 12 februari 2023 på utställningen Mother Courage and Her Children. Programmets curatorer är Richard Julin och Therese Kellner i samarbete med Filmform.
Filmprogram:
Verk ur Filmforms distributionskatalog
– Kjartan Slettemark, Lektion i konsten att falla, 1969, 16 min
1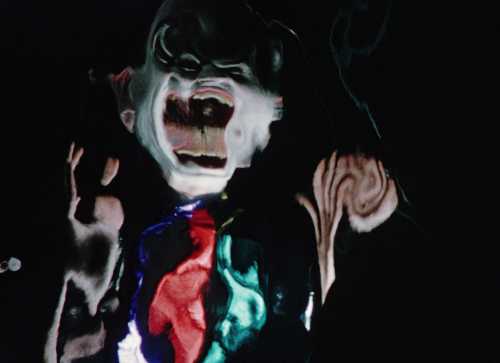 Ateljéinteriör/The Studio of Dr. Faust
Peter Weiss
1956, 00:10:00
2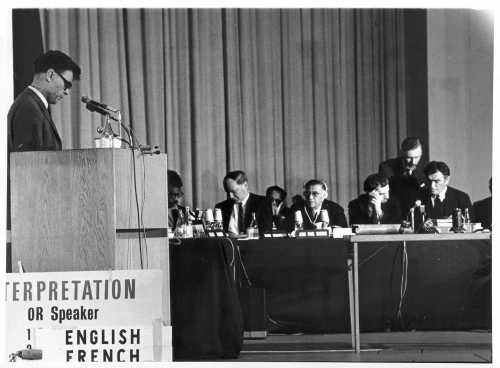 Russelltribunalen
Staffan Lamm
2006, 00:09:27
3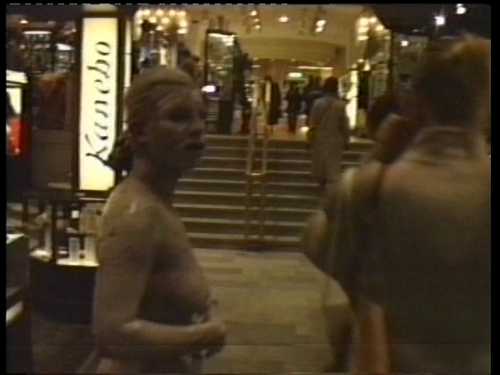 QM at NK (A Queen of Mud Action)
Ann-Sofi Sidén
1989, 00:04:27
4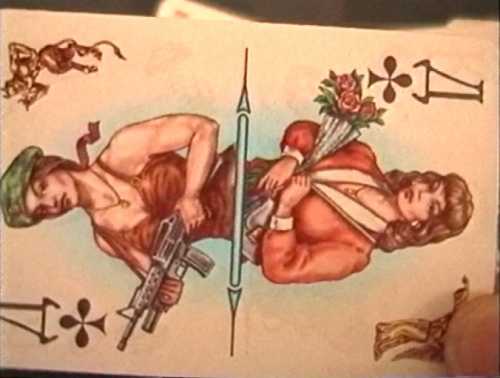 A Certain Awakening
Lova Hamilton
1999, 00:00:00
5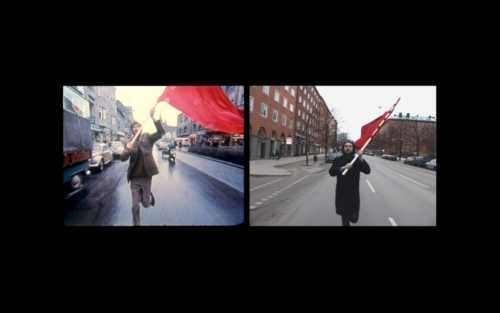 Farbtest, Die Rote Fahne II
Felix Gmelin
2002, 00:12:00
6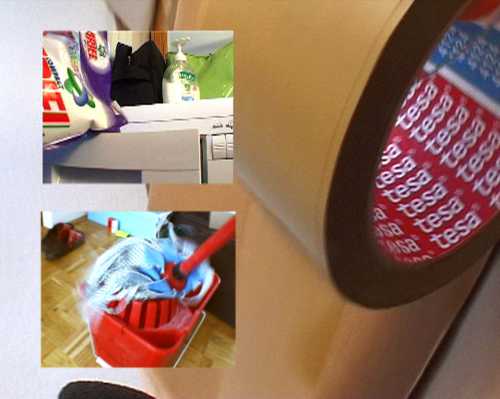 Sound Cut
Peter Geschwind
2002, 00:01:00
7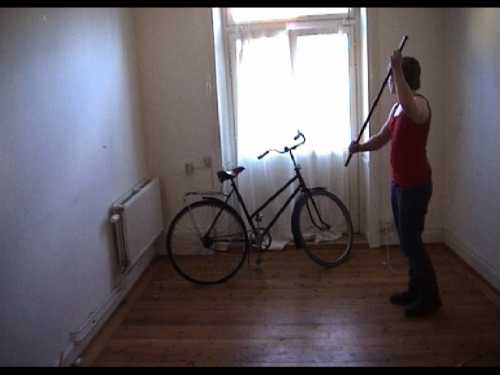 Bodies of Society
Klara Liden
2006, 00:05:00
8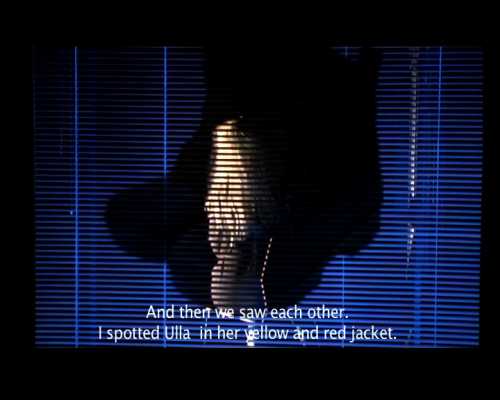 Act 1: An Idealistic Attempt
Fia-Stina Sandlund
2007, 00:12:55
9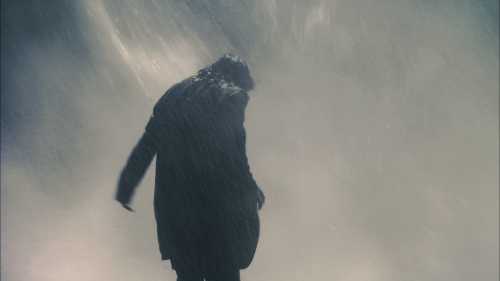 How to Civilize a Waterfall
Hanna Ljungh
2010, 00:03:53
10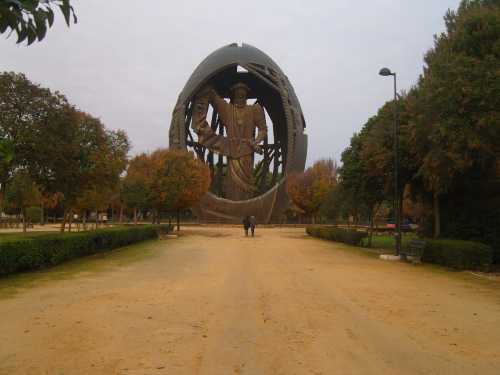 More Delicate Than the Historians Are the Map-Maker's Colours
Runo Lagomarsino
2012, 00:06:18
Om Utställningen :
Utställningens titel är hämtad från pjäsen med samma namn av den tyska dramatikern och poeten Bertolt Brecht. Brecht skrev pjäsen i exil i Sverige 1939, som ett antikrigsdrama. Huvudpersonen Mor Courage drar sin kärra med handelsvaror mellan slagfälten under Trettioåriga kriget (1618–1648) och säljer överprissatta varor till soldater. Pjäsen skildrar hur krig skapar svårnavigerade dilemman och tar fram mörka sidor hos människan. Mor Courage offrar såväl moral som kärlek och till och med sina barn i jakten på kapital.
Hur skulle Mor Courage istället kunna göra motstånd? I en tid som präglas av rädsla och upprustning vill Accelerator ge rum åt det poetiska och lyfta det irrationellas subversiva kraft. I utställningen Mother Courage and Her Children presenteras immateriella verk som på olika sätt gestaltar mod eller motståndshandlingar. Performances, filmer och ljudverk som berör känslor av rädslor och vanmakt, och ger plats åt agens, hopp och gemenskap.
Mother Courage and Her Children visas parallellt med Tori Wrånes utställning BIG WATER. Wrånes konstnärskap präglas av en vilja att röra sig bortom kulturella normer, koder och kategorier. Tori Wrånes bisarra och surrealistiska gestaltningar har ett starkt drag av humor, lust och energi som understryker sprängkraften i att röra sig i det irrationella.
– Richard Julin och Therese Kellner.
Read more
Read less