On Wednesday, September 1st, Filmform is hosting Dennis Cooper & Zac Farley in Stockholm for screening of their latest film Permanent Green Light (2018). The film takes place in the French town Cherbourg, amongst a group of teenagers connected by Roman who is emotionally tangled and obsessed with the thought of his own annihilation.
Permanent Green Light premiered at International Film Festival Rotterdam in 2018 and has so far not been shown in Sweden.
Programme:
Dennis Cooper & Zac Farley, Permanent Green Light (2018, 90 min)
This programme was shown as a physical screening at Zita Folkets Bio on Birger Jarlsgatan 37 (Stockholm, Sweden) and simultaneously live streamed at the Filmform website.
PLEASE NOTE: Due to the current pandemic special restrictions apply for those who wish to attend the physical screening. Admission is reduced to a limited number of seats. The ticket price is 100 SEK. You book a ticket by RSVPing to info@filmform.com after which you will receive information about the different payment options and confirmation. First come, first served. We urge those who experience even the slightest symptoms to stay at home and enjoy the live streamed version of the screening.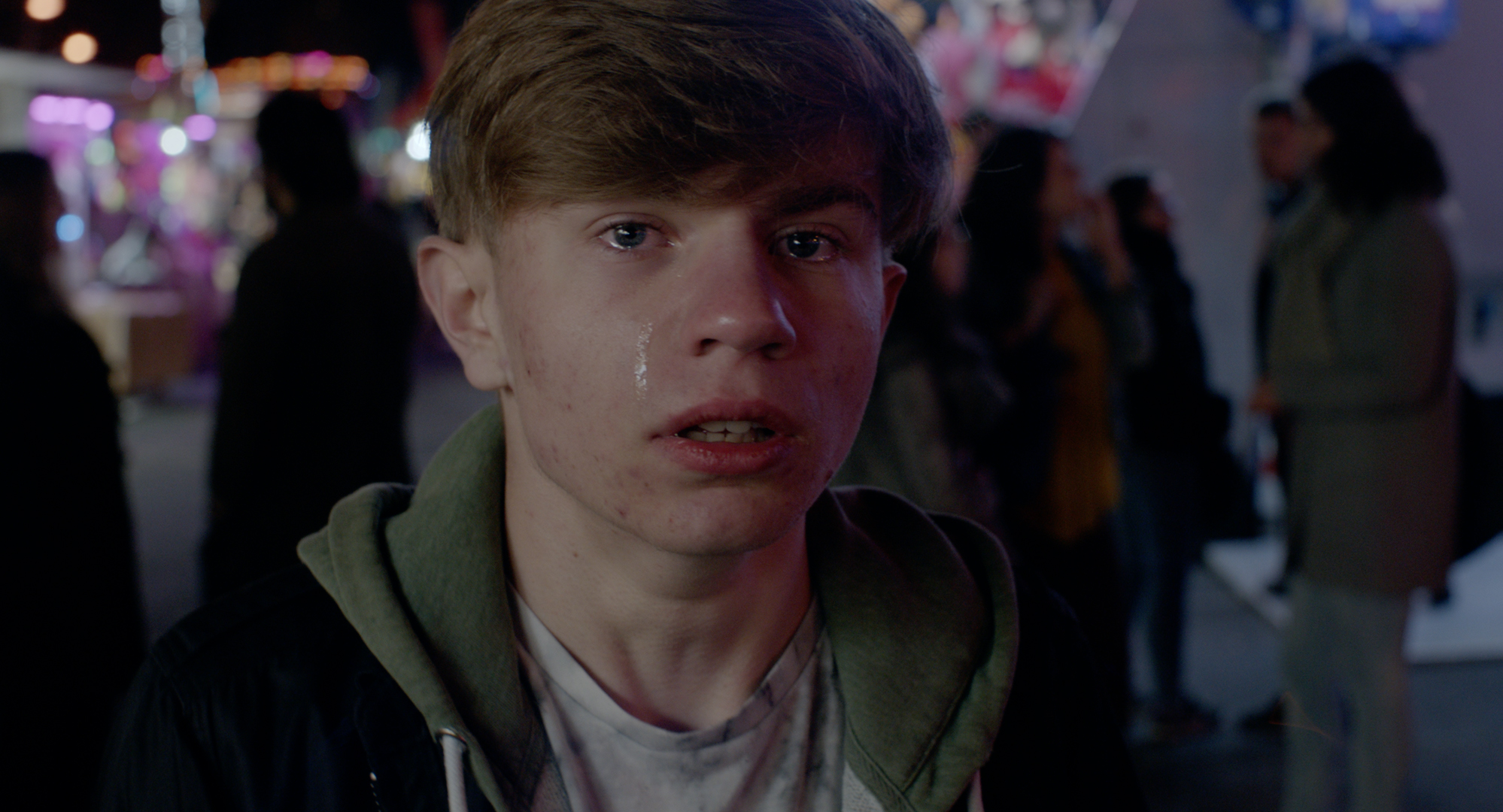 About the film:
A young disabled guy wants to explode. He wants to do it in public. He thinks the fact that it will also end his life is useful for the act's effect but is otherwise beside the point. He's not suicidal. He has no ideology. He's not interested in "heaven" or in going there. He doesn't want people to misinterpret his explosion as a suicide. He doesn't want people to misinterpret the explosion as his death.
About the artists:
Dennis Cooper
Complex yet ruthlessly clear, Dennis Cooper's (b. 1953, US) prose recounts the emotional and erotic lives of troubled teenagers. His characteristic ability to combine cruelty with tenderness, sadism with anxiety, has made him one of his generation's essential voices. In addition to his film collaborations with Zac Farley, he is known for novels such as the five novel quintology The George Miles Cycle (1989 -2000), The Sluts (2008), The Marbled Swarm (2014), and I Wished (forthcoming, 2021). He has written widely on art, film, music, and literature, and has been a Contributing Editor of Artforum since the late 90s. Since moving from Los Angeles to Paris in 2005, he has written nine theatre pieces for the director/choreographer Gisèle Vienne and composed a series of innovative GIF novels, most recently Zac's Drug Binge (2020).
Zac Farley
Zac Farley's (b. 1988 US/FR) films and videos embrace confusion as a kind of truth and thus strive to visualise the most ineffable emotions. Through careful editing and framing, they weave analogies between bodies, landscapes and abstractions. In addition to the feature films he made together with Dennis Cooper, including Like Cattle Towards Glow (2015), Permanent Green Light (2018) and Room Temperature (forthcoming), he is currently collaborating with director/choreographer Gisèle Vienne on a forthcoming feature film, Klara Kraus, and, with writer/curator Sabrina Tarasoff and Cooper, on a virtual "haunted house" project to be premiered at The Pinault Foundation in Paris in late October.