Vidéographe and Filmform are proud to present a joint digital screening within the new framework "Conversation Between Collections". Each organization have put together a film programme containing works from both collections through the lens of a specific theme.
The two programmes will be screened on two separate occasions, April 22nd (part 1) and April 29th (part 2). For more information on part 1: LINK HERE
Part 2: Animal Love (programme by Filmform)
Streamed two times on Thursday April 29th, 7 PM local time in Sweden (CEST) and 7 PM local time in Canada (EDT). No tickets required.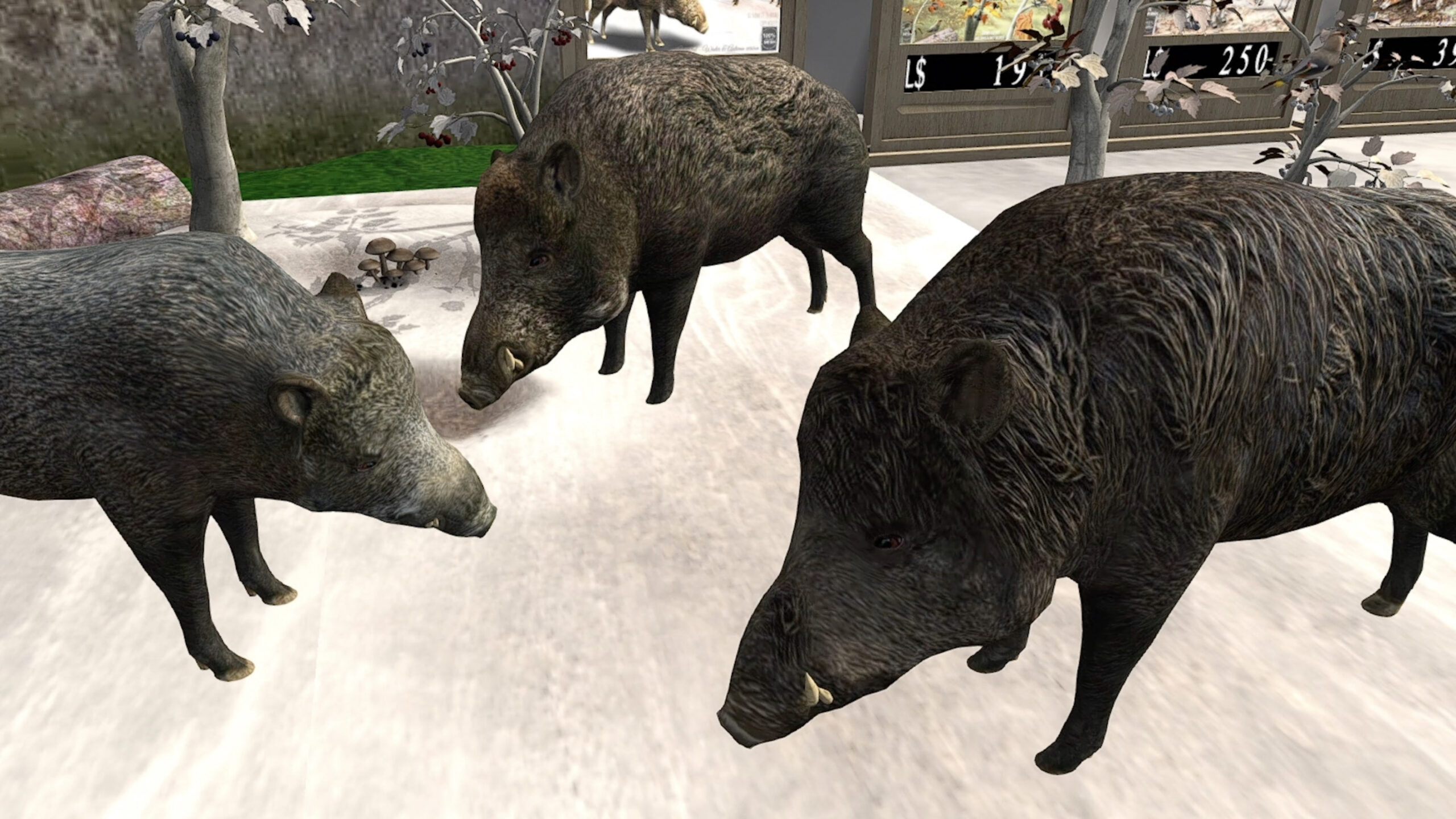 Canadian audience: LINK HERE
ANIMAL LOVE
Borrowing it's title from Ulrich Seidl's infamous feature film from 1996, this programme evokes questions of control, communication and desire through the relationship between humans and animals. In the opening films by Marte Aas and Ilona Huss Walin, the anthropocentric perspectives start shifting and finally become muddled. Here, animals are seen mourning, remembering, observing human culture and behaviour instead of the other way around as later imagined in Elisa Gleize's virtual zoo and Hillside Project's search of a disappearing blue bird. Nowhere are perhaps the ideas of natural behaviour as exposed as in the human understanding of sexuality which echoes throughout the programme in several works. On the more symbolic level – in Lova Hamilton's oral domestication of a rooster along with Frederic Moffet's exploration of a natural reserve-cum-human cruising ground on a deserted air base. A more direct and performative method can be seen in Joanna Rytel's confrontative striptease for monkeys as well as Rachel Echenberg's dissolvement into a flock of pigeons. Through all these various renditions of control and identification, animal and human relationships are stripped down to the bone, skin, feathers and fur.
– Andreas Bertman & Anna-Karin Larsson, Filmform
Programme:
1. Marte Aas, What I Miss About People, and What I Don't Miss About People, 2017, 10:51 min (Filmform)
2. Ilona Huss Walin, What If I Was A Rat, 2002, 07:48 min (Filmform)
3. Joanna Rytel, Monkey Performance, 2002, 2:30 min (Filmform)
4. Frederic Moffet, The Magic Hedge, 2016, 9 min (Vidéographe)
5. Lova Hamilton, The Kiss, 1994, 2 min (Filmform)
6. Rachel Echenberg, Blanket, Pigeons, 2004, 3 min (Vidéographe)
7. Hillside Projects, Searching for the European Roller, 2017, 16:36 min (Vidéographe/Filmform)
8. Elisa Gleize, Mex and the animals, 2020, 8:22 min (Vidéographe)
Running time: 60 min

Conversation Between Collections
Through the screening format Conversation Between Collections, two distributors of artists moving images are joined to shed lights on each other's collections and organizations. With a specific theme as their starting point, the two distributors select works from both their own and the others catalogue and present it in a public film programme. As a result, international tendencies in artists subjects and methods are linked and historical layers are revealed. The works come into dialogue and unexpected encounters open up to new understandings of the arts and ourselves.