Performance by Kjartan Slettemark at the inaguration of the BAHNHOF internet server. Stockholm 2001.
Participating: Karin and Marie Grönlund.
Learn how to rent this work
About the artist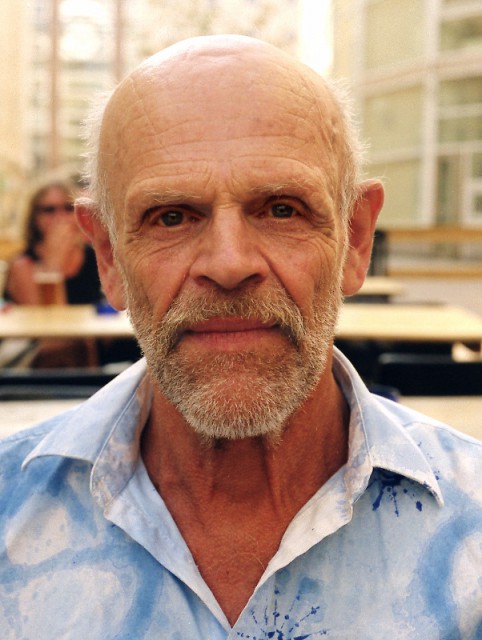 1932-2008. Kjartan Slettemark has been using film and video as a means of expression since the 60´s. A crucial work in experimental film is Nixon Visions(1971), which he made together with Hans Esselius. As early as 1967 and 1968 he made the films Symfoni Realista 1-3, based on politically charged performance-shows. During the 60´s and 70´s Kjartan Slettemark often filmed with an aesthetics related to the moment, always present at performances and happenings. One example is Polisväxten (1969). In the 80's Kjartan Slettemark moved on to video and was one of the founders of the video workshop Video Nu, which he ran with others, at Skeppsholmen in Stockholm.