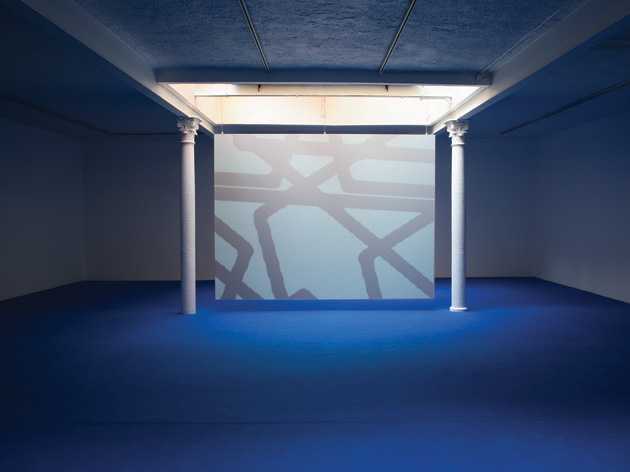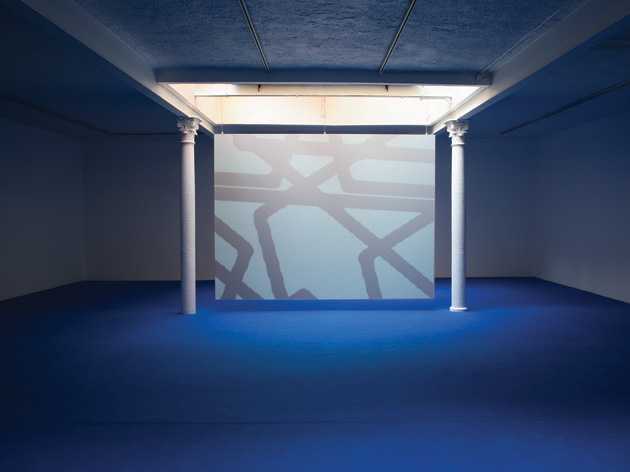 About the artist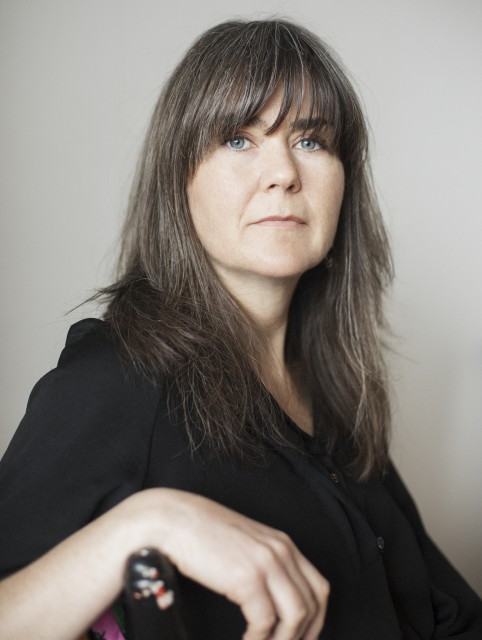 Katarina Löfström – born 1970 in Falun, Sweden. Received an MFA from the University College of Arts, Crafts and Design in Stockholm and works primarily with video, digital animations, audio interactivity, and sculptural interventions.
Light, perception and how we choose to interpret the outside world is a recurring theme in Katarina Löfström's video works, three-dimensional works and installations, as well as her belief in the image's inherent ability to create meaning, without the use of language/text. This doesn't necessarily mean that Löfström isn't interested in language: quite the opposite. Where the image is often analyzed through language, Löfström is more interested in approaching language through images. It is mainly its inadequacy and intangible qualities that interest her; several of her works serve as constructions or frameworks for capturing the elusive and volatile aspects of life and language.
During the late 90s, she worked with Swedish commercial film with director Jonas Åkerlund, scripting pop videos for amongst others Madonna, Prodigy, Moby and Metallica.
During the early 00s, she and DJ Linus Winstam ran Club Bevil, with the aim to show art, street art and music in unexpected places. It was also during this period that digital animations such as 'Hang Ten Sunset' and 'Whiteout' were produced.
As part of IASPIS Studio Program in 2003-2004 she stayed at Künstlerhaus Bethanien in Berlin. During this time, she produced some of her best-known video works, 'An Island', 'Tower' and 'Score'.
Works such as 'A Void', 'Loophole', 'Downhill' were produced during the past 10 years, and has been shown internationally .
Since the turn of the millennium Löfström's work has been presented in solo exhibitions at among others, Index in Stockholm, Norrköping Art Museum, Skellefteå Konsthall, Malmö Konsthall and Uppsala Art Museum. She participated in group shows in Witte de With in Rotterdam, Bonniers Konsthall in Stockholm, and Wanås Skulpturpark in Skåne. She is currently working on five public commissions.
Under 2018 she started experimenting with creating animations with the help of the sun and the wind, escaping the black boxes of projecting videos. She showed the piece 'Open Source (Cinemascope)' in Wanås Skulpturpark. It consisted of a large scale screen creating animation with the help of tens of thousands of sequins.
Katarina Löfström is represented by Gallery Andréhn-Schiptjenko in Stockholm.